Eildon takes top National Award for Poynder Apartments, Kelso
Director of Property Assets Neil Wilson Prior receives the Award for Eildon alongside our Chief Executive Nile Istephan
Eildon reigned supreme at the prestigious Inside Housing National Awards Ceremony in London taking the award for 'Best supported housing development – rural/suburban' for Poynder Apartments, the former Kelso High School.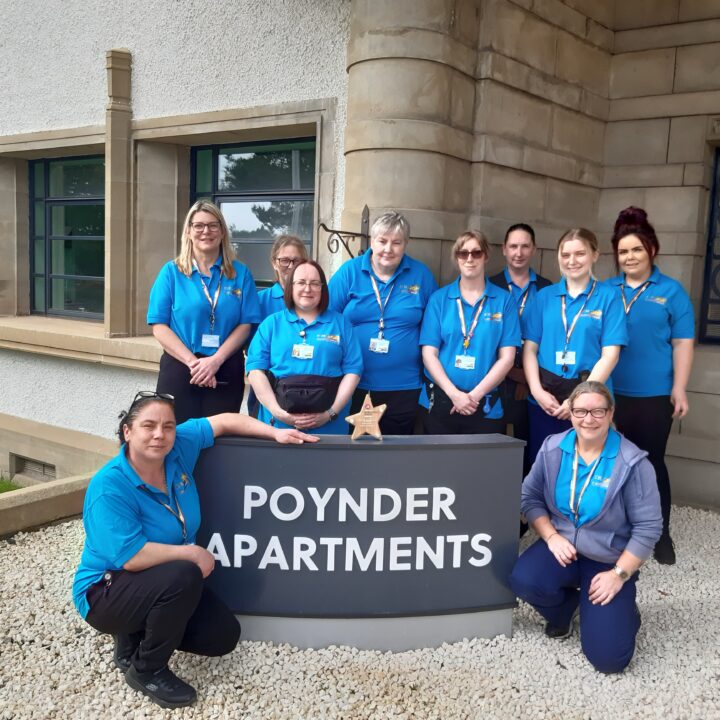 We were up against some of the top names in the country and were absolutely delighted to win and receive recognition for this unique extra care development.
Chief Executive Nile Istephan said, "We are thrilled to receive this award. Poynder Apartments has been a landmark development for Eildon. We knew from the outset that the former Kelso High School building had a rich history and was a much-treasured asset of the town. We wanted to preserve this history and give it a new lease of life by keeping its community spirit alive. Poynder Apartments fulfils this brief and more. It is back to being a living and breathing space, in the heart of the town. So far, 27 tenants have moved into their new extra care flats and 35 new jobs have been created. The building is now a hive of activity, offering lots of social opportunities and local partnership working, in our community hub space."
"This £7.3M development was only made possible thanks to joint investment – a grant of £2.8m from the Scottish Government, £0.75m from Scottish Borders Council and £3.75m from Eildon Housing which demonstrates just what great collaborative working can achieve."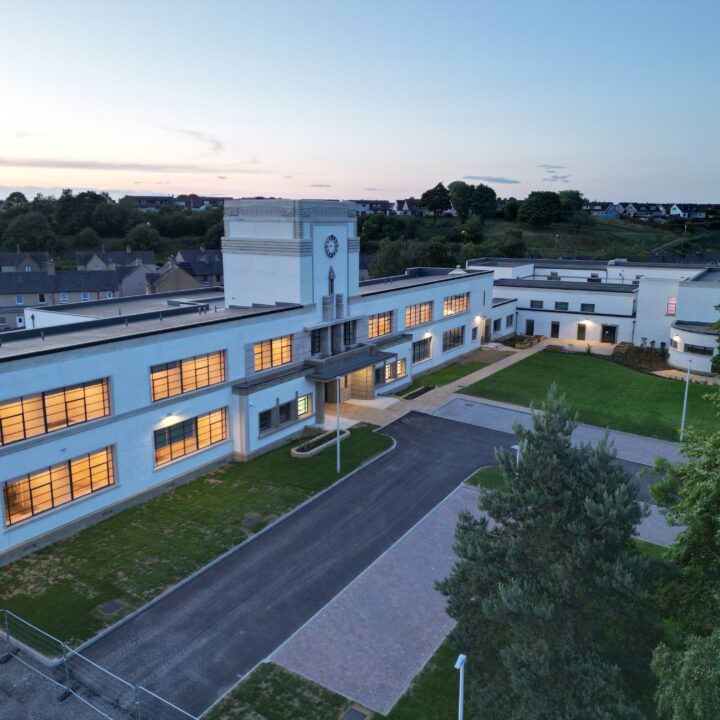 Property Assets Director Neil Wilson-Prior added "Converting a historic building like this was as rewarding as it was technically challenging. The team at Eildon worked tirelessly to respect its myriad period pieces whilst making sure this state of the art facility is fit for a long life. Working with our architects, Aitken Turnbull, we were able to realise our ambition with little compromise. Further, M&J Ballantyne fully bought into the vision and did an outstanding job in what was a complex conversion involving not only traditional skills & trades but also the installation of cutting-edge technology. All of us are local businesses who are heavily invested in seeing the Borders thrive and everything really came together on this project. The team also benefited from the services of Langmuir and Hay, who supported the whole project with diligence and professionalism."
Poynder Apartments is mix of one and two bedroom flats, providing onsite care and support services to people aged 60 years and above. There is a range of communal facilities available for use by tenants and the wider community, including a community hub where meals will be prepared and served, a hairdressers, and a place for social activities.