About us
The Eildon Group is based in the Scottish Borders and made up of parent company Eildon Housing Association Ltd, and Eildon Enterprise Ltd. We are a registered charity. This year we celebrate a milestone of fifty years of providing Housing and Care.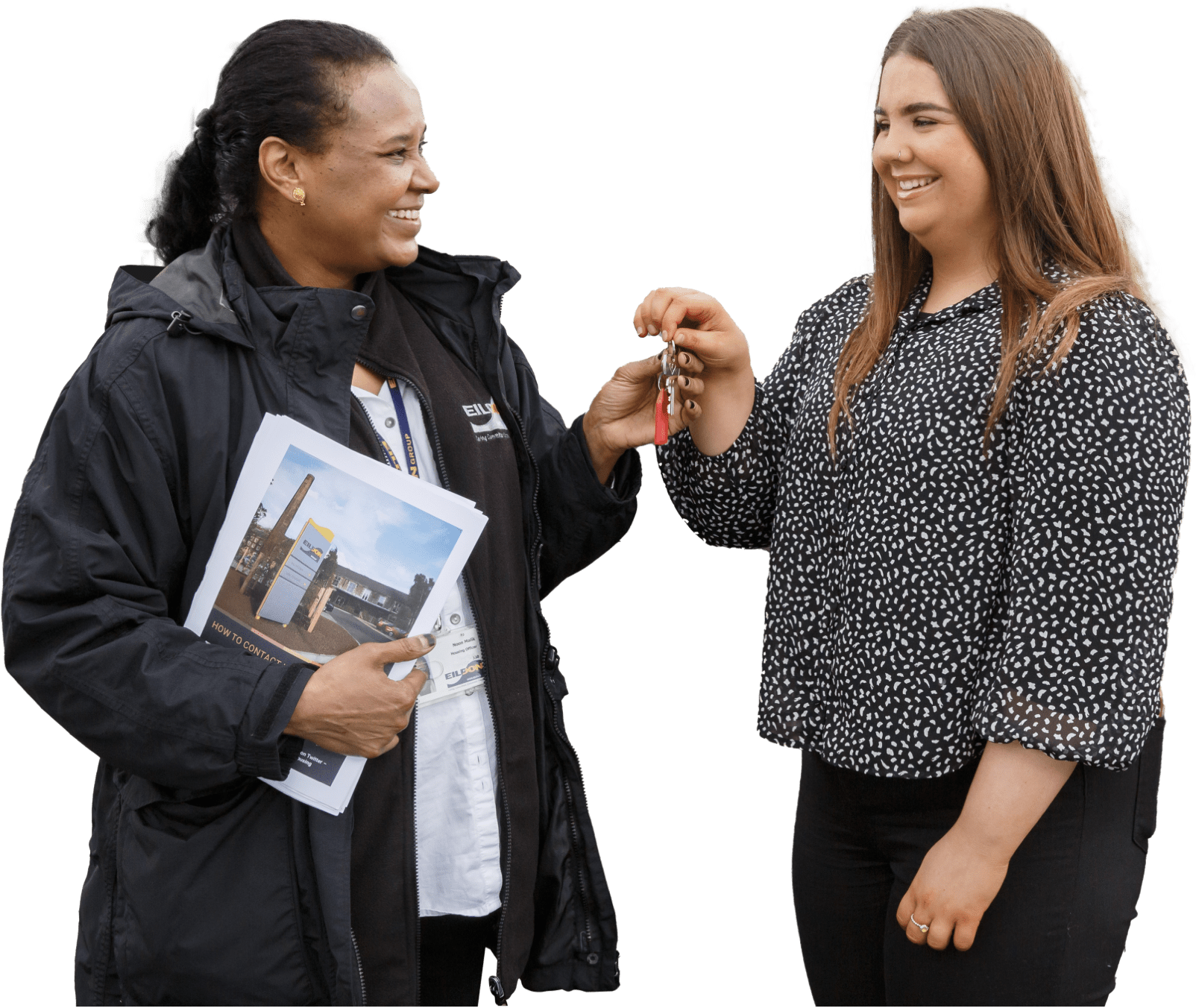 Our Mission Statement
The Eildon Group is committed to excellence in the provision of housing, care and support services for the individuals and communities we serve.
It's with great pride that 2023 marks our 50th Anniversary of providing Housing and Care in the Borders. To commemorate the occasion we have created a booklet which shares the journey of Eildon from humble beginnings in 1973 to current day.
Board-Meeting-Camilla-Amanda-Ron-1
Christmas 2022 group LG photo
Who's who at Eildon
We are run by a team of dedicated staff, managers and a voluntary Board that includes representatives from the Scottish Borders community. Our Board Members come from different backgrounds and relevant interest groups, as well as different parts of the region.
Meet Our Board
Our Executive Team
Our executive team at Eildon Housing Association are responsible for the strategic direction of the organisation. They are answerable to the board of directors.
Meet our Executive Team
Our Leadership Team
Our senior managers as part of a Leadership Team at Eildon Housing Association are responsible for overseeing day-to-day operations. They are answerable to the executive team, and implement the overall strategy for the organisation.
Meet our Leadership Team
Our community foodhub
Our community foodhub was set up to make sure the most vulnerable people, and pets, across the Scottish Borders have access to essential food and household items.
Our work is making such a difference supporting local foodbanks. Since September 2021, we've received and distributed over 29 tonnes of food from Fair Share and 1500 of our furry friends have also benefited.
Our Community FoodHub
Our procurement strategy and policy
Find out about what we follow to ensure we procure in line with legislation and best practice.
Read more about it
Our performance
You can read more about our current performance and hear from Nile Istephan, CEO within our latest report.
Annual accounts & reports