Dovecot Court, Peebles
It is close to the supermarket and bus stop for provisions and easy access to the town centre and beyond.
Dovecot Court, Dovecot Road, Peebles
Dovecot Court offers you high quality accessible accommodation within a safe and secure setting designed to meet your changing needs after the age of 60 years.
Our holistic service has a high degree of flexibility in how care and support is delivered, it offers continuity, as care is delivered by our onsite staff. Our aim is to support you to live in your own home for as long as possible and remain part of the local community.
Our dedicated professional staff teams are registered with the SSSC, meeting social care regulatory standards providing 24hr assistance, with services tailored to meet your assessed needs, which includes personal care and assistance to maintain your tenancy.
You will have the freedom and privacy of your own self-contained property, with the option to meet others, socialise and enjoy activities in the vibrant communal hub areas. We also have fabulous garden areas for you to potter around and enjoy the outdoors.
Features
The combined care at home and housing support service delivered to you is funded by the local authority and regulated by the Care Inspectorate, ensuring what we deliver to you is of the highest quality and meets the National Care Standards. We have:
– 37 two-bedroom self-contained properties over four floors accessible by two lifts.
– All flats are designed for wheelchair accessibility with charging areas for mobility scooters just outside your flat door.
– 24 hr staff team on site delivering bespoke care, support and assistance to maintain your tenancy.
– Well maintained garden and patio area with garden furniture and a sun house so you can enjoy the outdoors.
To apply please fill in the online application form.
You can also receive assistance to complete the form if this is easier by contacting
extracare@eildon.org.uk
Alternatively – if you have an allocated social work manager please contact them directly or email swpo@scotborders.gov.uk and your query will be forwarded to the relevant link worker.
We will carry out an initial assessment of the information submitted in your application to determine if you meet the criteria for the extra care service. We will then pass the application to the Peebles Social Work team who will carry out an assessment to establish your care and support needs.
When the care assessment is completed, your application will be forwarded to the Extra Care Allocation Panel for consideration. The panel meets frequently, to consider application for future vacancies. You will be notified of the outcome of the panel's assessment and what will happen next.
We are delighted to be able to offer a personalised service for tenants living at Dovecot Court, Peebles. Our locally based team offer a flexible service covering all aspects of tenancy management, social support and personal care.
As a tenant with us you will be given a tenancy agreement with your rights and responsibilities.
What you pay will depend on your financial circumstances. You may be required to pay both:
a monthly rent and service charge to us and
a care and support charge to Scottish Borders Council.
To find out more please contact our Allocations team on 03000 200 217 or by emailing allocations@eildon.org.uk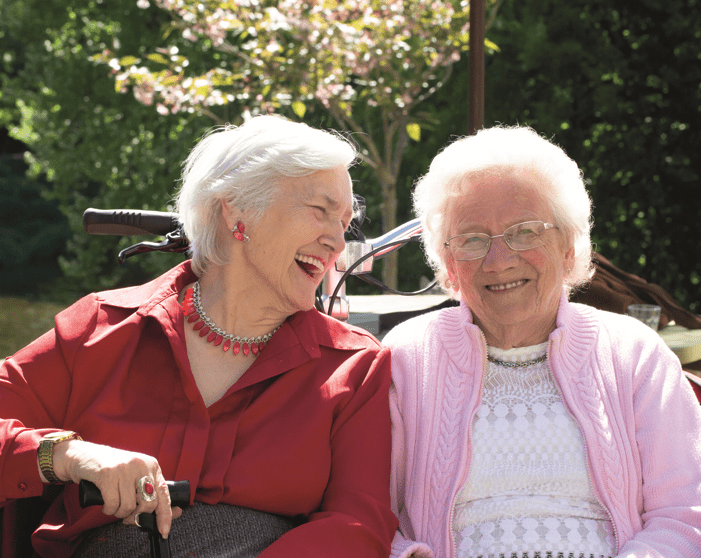 Moving to Dovecot Court has given us the freedom to get out and about in the community, we were isolated in our previous house which was out of town and the layout of the house and garden became difficult for us to manage'
Customer Satisfaction Survey 2021/2022
To find out where we are located please check out the map below with the highlighted red pin.