Kelso Laddie visits 'Poynder Apartments'
2023 Kelso Laddie Andrew Thomson, Right Hand Man Callum Davidson and his Left Hand Man, Mark Henderson paid a visit to the newly refurbished 'Poynder Apartments' the former Kelso High School, as part of their Kelso Civic week celebrations.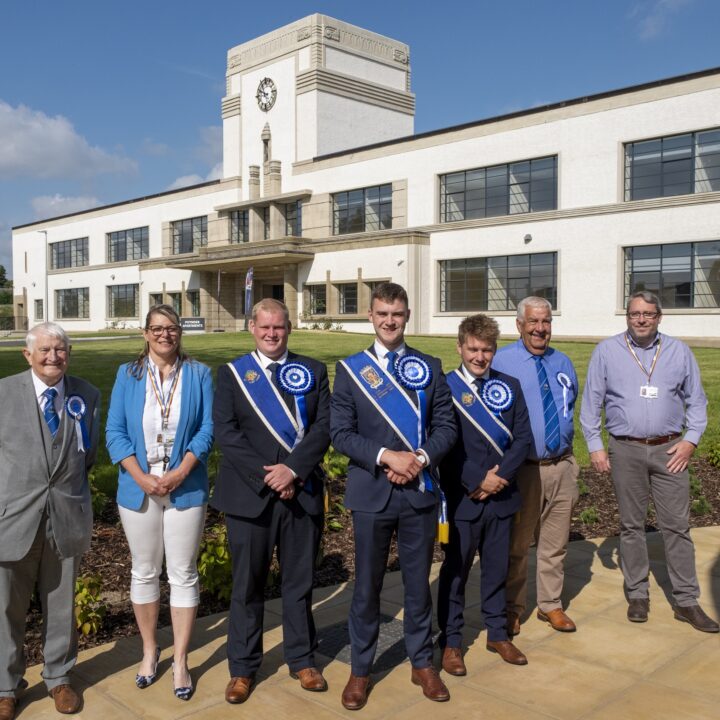 Left to Right: Chairman Ian Crawford, Debbie Hardcastle, Mark Henderson, Andrew Thomson, Callum Davidson, Jock Darling, Andries Fourie
All three principals were former pupils of the old Kelso High School and were very interested to see round the £7.3M renovation comprising 36 extra care apartments for older people, with a range of communal facilities available for use by tenants and their family, and the wider community.

Eildon's Care Services Manager Andries Fourie, and Debbie Hardcastle the new Extra Care Manager for Poynder Apartments were delighted to give a guided tour of the building including a look around some of the new flats, and the old gym hall which has been converted into a community hub/dining space where meals will be served daily, and a range of social gatherings will take place – as well as a hairdresser suite.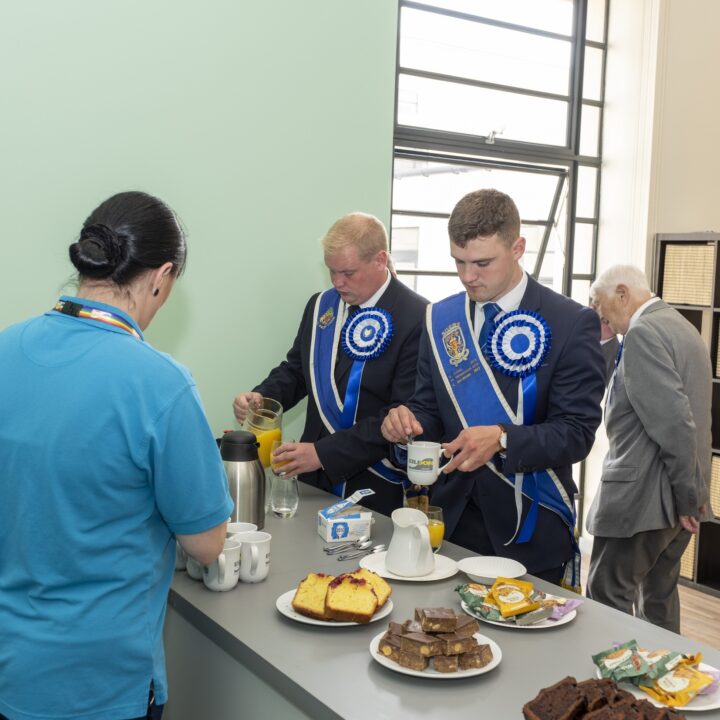 In the Community Hub, the former Gym
Andrew Thomson said it was a fantastic opportunity to see round this impressive building before the tenants move in, but he is looking forward to next year even more, when he can come back to meet all the new tenants who will be in residence.

Andries Fourie explained, "From 1 August we will have thirty new staff members starting on site, led by new our Extra Care Manager, Debbie Hardcastle, with new tenants moving into their flats by mid-August which is incredibly exciting."

Poynder Apartments is a mix of one and two-bedroom flats, providing onsite care and support services to people aged 60 years and above. A range of communal facilities is available for use by tenants and the wider community, including a community hub where meals will be prepared and served, a hairdresser suite, and a place for social activities.

For more information, email kelsoextracare@eildon.org.uk.